---
The Stories of Suwan
Suwan Tries and Tries Again
Suwan is Growing Up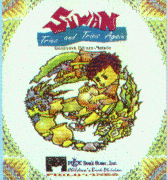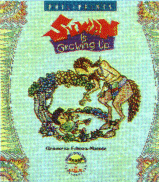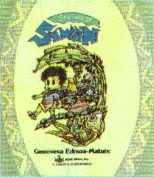 Three Philippine folktales featuring Suwan, the most popular little boy in Philippine Folk Literature who has good intentions but not exactly the best of luck. This children's book series provides a keywhole peak on the true ideals of the Filipino people, the innate fun-loving nature and purity of the spirit that has withstood troublesome and tumultuous in history.
---
Katon sa Bahay Muna

This book offers the easiest way to teach a child or even an adult who is illiterate to read.

---
Mga Kuwento sa Bibliya
Binubuo ng mga kawili-wiling kuwentong hinango sa Bibliya. Sadyang nilikha upang lalong makilala at mahalin ng mga bata ang Panginoong lumikha sa lahat ng bagay.
THE AUTHOR
Dr. Genoveva Edroza-Malute, the dynamic woman who heads the Children's Book Division of Rex Book Store Inc. is a recipient of numerous awards from various award-giving bodies in the field of literacy arts including the prestigious Palanca Awards. She is an ETC graduate of the then Philippine Normal School. Later on, she took up BSE Major in English and Filipino at the University of Santo Tomas, subsequently acquiring her Master's degree in Filipino and Ph. D. Major in Education from the same university. When she retired from the academe in 1980, she concentrated on writing and publishing books which used to be just a hobby in 1963. To date, she has written a total of 45 books, both in English and Filipino.
---

Pepito Piso's Journey
Raymond Garlitos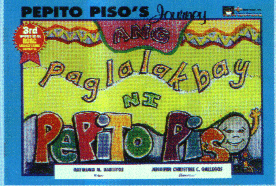 This book recounts the misadventures of small coin, Pepito Piso into a world entirely different from his sheltered existence in Barrio Alkansia. Pepito found out that in the outside world, toughness is the name of the game. Caught up in the chaos of daily survival, he realized the security and peace a home can provide.


---

Ella's Friends
John Enrico Torallba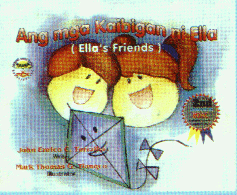 Sara, the kite, was Ella's closest friend. She loves to see her soar upwards, scouring the vast splender of the azure sky. One day, Sara got lost and Ella moved heaven and earth in frantic search of her friend. In doing, she discovered the joy of widening the horizon of friendship through sharing.


---

The Ant and the Locust
Anthony V. Santos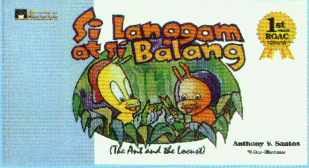 This story of two insects with contradicting values vividly imparts the value of honesty and the dismal consequences of having a greedy heart.


---
Asia-Pacific Stories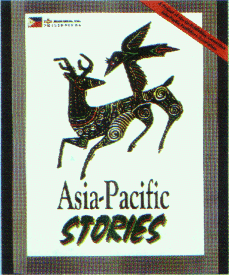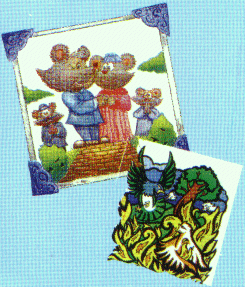 A compilation of various Asian-Pacific fables, folktales and mythology contributed by the indigenous writers of various Asian-Pacific countries representing the unique features of each country's folk literature.


---